Recent Press: 
Original Open Letter Below
————————————————————–
Dear Mr. Bowman,
I appreciate in advance you taking a moment to read and comment.
We have a problem in Winnipeg that is easily solvable for our fine music & art friendly city.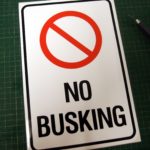 Problem:  We do not have a busking bylaw. Instead, police warn artists they are soliciting or hand out fines and lump in buskers with panhandlers. I blogged about this last year, after hearing about a local busker being fined. I know handing out fines isn't the norm. Yet, if a busker/street performer were to have  a concrete by-law or defined set of rules in place, they would know how to play within the fence posts.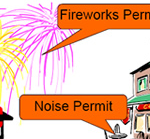 It is beyond my comprehension that Winnipeg , who has and continues to create some of the world's best musicians, in the absence of a bylaw, will not at least allow an artist (musician, juggler, mime, etc.) to get a permit or business license to share their passion & talent in public places. It is relatively easy to get a Winnipeg business license to give body rubs or a (no cost) permit to discharge fireworks. Does this make sense to you, that we are not so Friendly Manitoba when it comes to street performers & buskers Mr. Mayor? 
We all want a vibrant city and are constantly looking to improve downtown. Musicians and performing artists, like in 1000's of cities worldwide, can add a positive, fun, cultured atmosphere, well beyond the buskers who have to apply for Portage Alive Busking (Jun-Sep) & the limited buskers & performers permitted at the Forks (annual busking license via competition).
Solution: I have provided links below to Kenora &  Edmonton's Busking Bylaws (although Edmonton doesn't technically have a bylaw). I would propose Winnipeg City Council copy either of their progressive approaches to providing direction to street performers in their city. I'm sure if you call either Mayor for permission to copy they would give you two thumbs up!
Kenora Busking Bylaw ~http://listview.kenora.ca/Files/ByLaws%5C2015/066-2015%20Busking.pdf 
Edmonton Busking Bylaw ~ http://www.responsiblehospitalityedmonton.ca/street-entertainment-busking/  In Edmonton you do not need a permit to busk/street perform. They have simply put together rules, publically displayed on their website, and have listed  all the relevant bylaws that apply.  This could be a very quick way for Winnipeg City Council to approve busking & street performing in Winnipeg while still protecting citizens.
In conclusion, we elected you for a reason Mr. Mayor; agility, transparency and accessibility! I do look forward to hearing from you Mr. Brian Bowman & any or all of City Council.
As with any open letter, this one is no different. I invite any and all to respond, no matter your opinion. I would especially ask the music/arts/performing community to weigh in too.
Best Regards,
Raito